Jan Frits & Coaching
Coaching in English in Rotterdam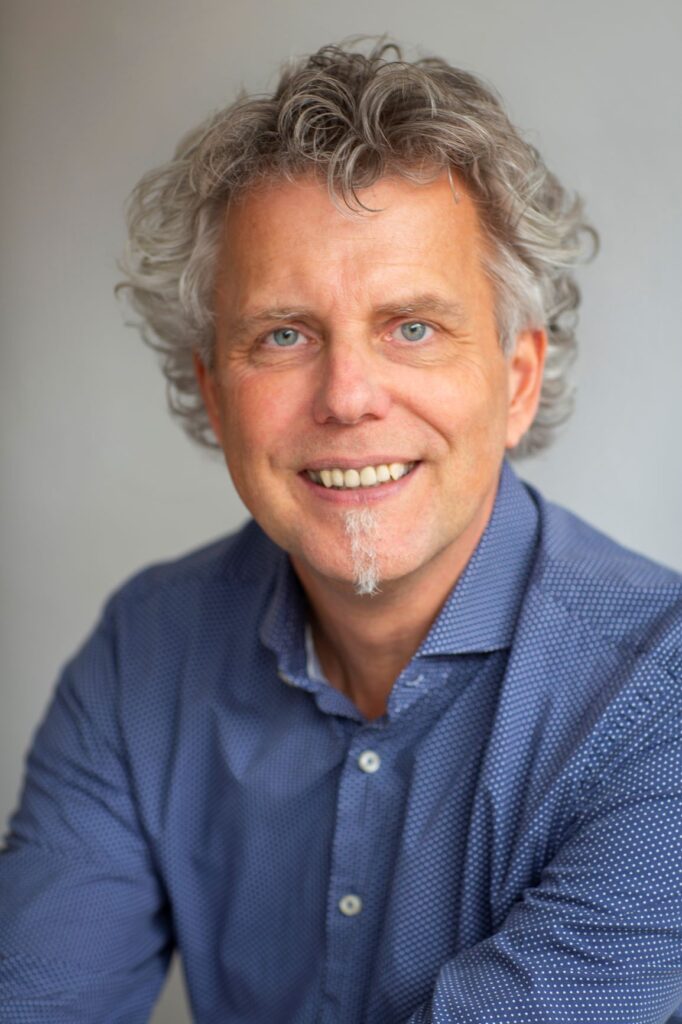 A warm welcome to you with your questions about your life or your career:
How do I handle all those choices?
Does my job still match with what I really want in life?
How to take responsibility for my job and for myself?
Does what I do in life it still make sense?
Am I really able?
What is my next step?
How to make decisions that are right for your path in life? The goal is to make you florish.
You're the one that has to do the work, but that doesn't mean you're alone

Coaching in English
Do you have a question about your life or your career and you don't know where to start? I can help you because I can help you find the right questions and answers. Find new purpose in life and free you to make your own decisions.
This is how I work
I will not help you find the 'correct' way because your way is what counts. Your goal, your experience, your view and your solution. That's what it's all about. Instead of ready made solutions I will help you find your answer. I will help you feel safe, confident and comfortable. And if needed I will confront you..
In my coaching I use different techniques. But it's not about the method. It's about you and me finding out what works. Sometimes it is about developing new skills to reach your goals. Sometimes you have to look deep inside to examine the origin of certain patterns in order to find new perspective. In other words: if possible we keep it practical and task-oriented and if necessary we go in depth.
My style is mostly based on the principles of Positive Psychology. That means that we will more often look into what does work than into the root of a problem. The goal is for you to florish.
Coaching has been scientifically proven as effective
Coaching is, overall, an effective intervention in organizations. As shown in this study.
Lets get moving
In addition to talking and thinking we might work with experiencing and feeling. Because to solve a problem caused by thoughts it is best to do something that works better than thinking. Feeling is done with your whole body and not just with your brain. That is where other exercises come in. It will look like walking the room together to make you experience different perspectives. A brisk walk along the river Rotte is also an option. But of course coaching often looks like two people sitting and talking.
The click
Also proven: The relation between cliënt and coach is the most important part of coaching.
That is why you can make an appointment to see if we can work together effectively.
Who is coach Jan Frits
I started my career engineering in utilities, which I did for ten years. The following ten years I've worked as a consultant in process improvement.
This combination has brought me a lot. Honing my engineering skills I also learned to analyse, negotiate en plan. In an environment regulated by strict government bureaucracy I managed to implement projects. I learned to bring conflicting interests together, satisfy customers by helping them discover the question behind their question. Then I learned to listen to management and employees and to help them understand mutual interests. I gained a lot of experience in getting movement in organisations. Doing so I discovered that it is all about value en values. Creating value for customers, society, employees, management and shareholders. Based on the values of people and organisation. I learned to be business-minded, because everything you do in an organisation has to contribute to the goals of the business. I developed my soft skills, because as a business you won't reach any goal without your employees.
This is when I discovered my talent to listen and empathise. People felt safe to open up to me to say what they thought, felt and wanted. This was what really made me happy. And I decided to start doing this for a living, by coaching people.
I studied Engineering at Gastec and Business Administration at HvA. In 2015 I graduated as Master Coach at Europees Instituut.
What I like to do when I'm not coaching? I love travelling with my wife, I've climbed Mt. Kilimanjaro with my best friend, I like running and I love cooking and eating gourmet food.
Experiences of others
"Jan Frits immediately made me feel comfortable .. Throughout the entire process this pleasant atmosphere has remained. Jan Frits was aware of how I felt and what happened to me ….
He kept reflecting my feelings, because I tend to ignore them."
"It helped me make decisions, while being more aware of my thoughts and feelings. Also the different dimensions. It made me think about what is important in my life"
"Jan Frits listens without judgement and confronts me with myself"
"The sessions with Jan Frits were very pleasant. Jan Frits has a natural way of creating a safe environment. Our sessions helped me make better use of my qualities, but also made me realise where there was still room for improvement. My year on the board was hectic and full of responsibilities. Jan Frits was one of a few people that I could talk to about my experience in depth"

"I like the way you just sit back leading me to my own awareness. I like your calming energy. It's nice to also have different interpretations, different perspective and I think you really helped me make sense. I could see it almost like post-its on the wall."
"… That those two questions are closer together than I thought. (Which two?) I see that now. That is an insight you gave me…."
"Connection, you connect, I would almost say, at the level of the soul…."
"To me Jan Frits was a professional coach who listens without judgement and who involves himself. He gave room to what happened in me and intuitively felt wat was needed. I felt taken seriously and heard. And I was enabled to take the steps that brought me closer to my goal."
---